How effective is your organization?
The challenge of being able to measure objectively an organisation's effectiveness or the effect of a change is not new, while relatively costly projects are not uncommon to answer this particular question.
What's relatively new, however, is that Microsoft has launched a feature to assess your organization's effectiveness in digital collaboration using what they call microsoft productivity scores. Microsoft Productivity Points is a feature that is completely free and enabled in the admin portal for your Microsoft 365 solution.
The function uses a points system to assess efficiency in a number of areas, which is then summed up as a total assessment. What stands out a little extra is that directly in the tool it is possible to compare your organization with others of a similar size, which gives a completely different reality connection to the numbers.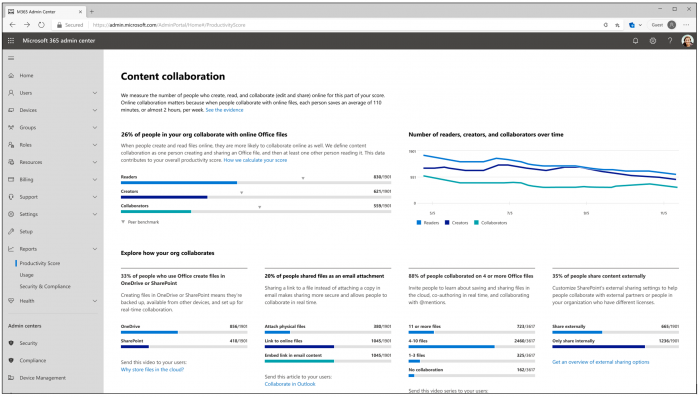 If you want to know more about this or need help with how you can increase your productivity, just contact us!